Immigration CVSA Exams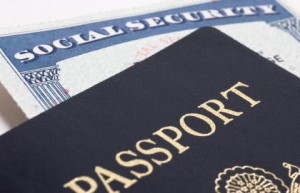 Criminal Justice Associates can help you document the truth or expose fraud in a wide range of legal and other issues regarding the U.S. Immigration laws. Our role is to assist in documenting the truth, nothing more. We are an independent and unbiased professional services firm and we have NO connection with the U.S. Government in any manner. We can provide your company or legal counsel with lie detection-truth verification in terms of some of the following:





Adjustment of Status – We can document and validate circumstances for a wide range of issues.
Human Trafficking – Full Range of exams designed to help validate the statement of victim(s) of trafficking.
Marriage Fraud or Abuse – Exposing fraud and deliberate evasion of U.S. Immigration laws to gain entry into USA.
Asylum – Documenting issues of persecution based upon religion, political, and other factors.
Violence against Women – Documenting abuse against women by her U.S. Citizen or lawful resident alien spouse. Proving or exposing claims of violence against children.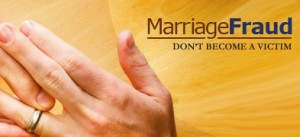 Contact Criminal Justice Associates to learn how we can help you document the facts for usage in valid legal actions presented to the U.S. Immigration or other state/federal courts. We also can help expose frauds and other acts used to circumvent the immigration system using our question sets and the CVSA II Truth Verification Instrument.
Contact us for a Professional Evaluation at (404)665-3555. Located in Major Georgia Cities.
Criminal Justice Associates utilizes the CVSA®II Truth Verification Instrument for all exams. We conduct all CVSA®II exams in accordance with the Training/Education provided to all law enforcement examiners developed by NITV Federal Services. In addition all NITV Certified Examiners must attend mandatory re-certification classes through the NACVSA as to maintain certification and professional standards. The NACVSA is the National Association of Computer Voice Stress Analysts which is an organization of NITV Certified Examiners from law enforcement agencies and select contractors worldwide. All exams are conducted within strict legal guidelines in terms of state and federal laws and fully compliant with the EPPA
Criminal Justice is an independent professional services organization. We have NO direct link or affiliation with any entity of the U.S. Government. If you have questions regarding U.S. Immigration laws and policies contact your local ICE Office or the services of an attorney that practices Immigration law.
CVSA®II EXAMS CONDUCTED FOR LEGAL & BUSINESS PURPOSES ONLY
ALL CVSA®II ASSIGNMENTS ACCEPTED ON A CASE BY CASE BASIS
SERVING MAJOR GEORGIA CITIES – APPOINTMENTS WITHIN 24 HOURS
ALL INQUIRIES ARE CONFIDENTIAL
(404)665-3555






Computer Voice Stress Analyzer, CVSA II, F.A.C.T. , LOGOS, PHOTOS, & NITV are Registered Trademarks of NITV Federal Services - All Rights Reserved