LDS at a Glance
Criminal Justice Associates provides a Full Range of Lie Detection – Truth Verification Services in major Georgia cities to include Atlanta GA, Buckhead GA, Roswell GA, Sandy Springs GA, Savannah GA, Macon GA, and Valdosta GA. We utilize the CVSA II Truth Verification instrument, which is used by over 2,000 law enforcement agencies in the USA. Georgia alone has over 100 CVSA users to include Atlanta GA Police Department, Fulton County GA District Attorney's Office, DeKalb County Police Dept, Atlanta GA Dept of Corrections, Norcross GA Police Dept, Georgia Tech Police Department, University of West GA Police Dept, Brookhaven GA Police Department, Georgia World Congress Police Dept, Waycross Police Department, St, Mary's Police Department, and Kingsland Police Department to name a few agencies.
The CVSA II has a successful 22-year track record with local, state, military, and federal agencies. It is the only computerized voice stress instrument that has been awarded (3) U.S. Patents for advanced technology. Unlike the computerized polygraph, the CVSA II has no known countermeasures that can defeat it. The CVSA II accuracy rate is 95% based upon numerous benchmarks and peered review studies. The most recent research study was conducted in 2012 as published in the scientific Journal of Criminalistics and Court Expertise. Click here to see the study.
We provide lie detection-truth verification services to a wide range of companies, professionals, and government, where applicable. We can help you document the facts and uncover the truth using the same technology relied on by law enforcement/government for the past 22-years. The CVSA II has been proven reliable in numerous high profile criminal cases in FL and all over the USA and in select foreign countries. We have extensive references in regards to the success of the CVSA II that are available upon request. Contact us for a Professional Evaluation and to learn how we can assist your organization.
• Academic Issues such as Cheating, Plagiarism, & other Claims.
• Accidents – Workplace ,Cruise Ships, Theme Parks & Automobiles
Armored Car Employees - Pre-Employment & Theft Issues
• Clear your Name Exams - Criminal & Civil Cases
Corrections/Jail Employees - CVSA Pre-Employment & Internal Affairs
• Corporate CVSA Exams - Securities, Banking, & IT Employees
• Criminal Cases - All Types of Felony & Misdemeanor Offenses
• Domestic Violence, Dating Violence & Stalking Issues
• Drugs – Sale, Possession, & Usage (Personal or Workplace)
• Employee Theft Cases – All EPPA Requirements Apply
• Firearms & Ammunition Manufacturing/Distribution - Theft Issues
• Fraud Cases – Insurance, Medical, & Financial Claims
• Immigration Cases - Marriage Fraud, Status, Asylum, & other Claims
• Insider Threats from Corporate Employees - Theft of Intellectual Property
• Law Enforcement - CVSA Pre-Employment Exams & Internal Affairs
• Loss Prevention – Retail, Manufacturing, & Distribution Companies
• Malicious Insiders - Information Technology Hackers
• Pharmaceutical Companies - Theft, Trade Secrets, & other Violations
• Polygraph Exam Failures – Retesting using the CVSA II
• Pre-Employment Screenings – All EPPA Requirements Apply
• Security Officers - CVSA Pre-Employment Exams & Internal Affairs
• Sexual Harassment/Discrimination - Claims & False Allegations
• Sexual Addiction Lie Detector Tests - Compliance & Monitoring
• Substance Abuse & Drug Usage in the Workplace
• Victim & Witness Credibility in Criminal/Cases
• Workmen's Compensation & Disability Fraud Claims
• INQUIRE FOR OTHER LIE DETECTION-TRUTH VERIFICATION SERVICES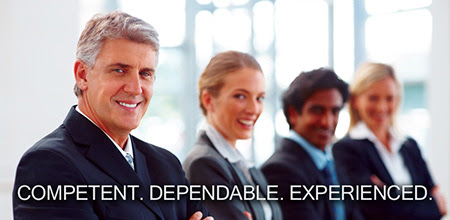 Criminal Justice Associates utilizes the CVSA II Truth Verification Instrument for all exams. We conduct all CVSA II exams in accordance with the proprietary Training & Education provided to all law enforcement examiners developed by NITV Federal Services. In addition all NITV Certified Examiners must attend mandatory re-certification classes through the NACVSA as to maintain certification and professional standards. Criminal Justice Associates is also a member of the NACVSA. National Association of Computer Voice Stress Analysts which is an organization of NITV Certified Examiners from law enforcement agencies and select contractors worldwide. All exams are conducted within strict legal guidelines in terms of state and federal laws and fully compliant with the EPPA.
A properly structured CVSA exam configured with the right questions can provide your company or profession the answers you need. Keep in mind that the results of any lie detection-truth verification exam should be ONLY one factor in your total decision making process.
Visit our Contact Page to locate one of our office locations in Georgia. Our NITV Certified Examiners are also licensed investigative professionals in Florida or current law enforcement who provide CVSA II Exams to qualified parties. We have developed a wide range of question sets for corporate and professional usage. Our NITV Certified Examiners can also structure question sets that are unique to your company's or professions specific issues.
CVSA®II EXAMS CONDUCTED FOR LEGAL & BUSINESS PURPOSES ONLY
ALL CVSA®II ASSIGNMENTS ACCEPTED ON A CASE BY CASE BASIS
SERVING MAJOR GEORGIA CITIES – APPOINTMENTS WITHIN 24 HOURS
ALL INQUIRIES ARE CONFIDENTIAL
(404)665-3555






Computer Voice Stress Analyzer, CVSA II, F.A.C.T. , LOGOS, PHOTOS, & NITV are Registered Trademarks of NITV Federal Services - All Rights Reserved