Corporate CVSA Exams
Corporate CVSA Exams corporat servicesCriminal Justice Associates in Atlanta GA can help you reach the truth in a wide range of issues that involve your company's finances, employees, customers, and vendors. We can help your company verify and document the facts in a wide range of cases to include some of the following:

Sexual Harassment, Hostile Workplace, and Related Employment Issues
Financial Fraud, Forgery, Grand Larceny & Employee Theft
Corporate Criminal/Civil Cases – Verifying & Refuting Case Facts
Insurance – Auto, Property, Life, & Casulty. False Claims & Fraud
Workmen's Compensation & Disability Fraud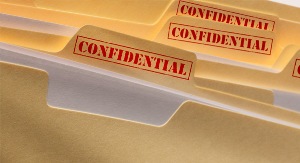 All CVSA®II exams that are employee related must comply with the Employee Polygraph Protection Act (EPPA) for which usage of the CVSA is also regulated. Our firm has the proper notice forms and can guide you through the process. We also do Pre-Employment exams, however they also must follow the EPPA Guidelines. Please contact us to learn how to be compliant with the EPPA when using lie-detection and truth verification in your company. It is important to note the Employee does not have to submit to ANY lie detector test, and not all situations are applicable.
While the CVSA®II is primarily designed for in person truth verification exams, just like the computerized polygraph, it can also be used to telephonically analyze stress in conversations, in real time. It also works with previously recorded statements. Law enforcement has solved many cold cases using the CVSA®II to analyze previously recorded interviews and statements. We do not administer traditional CVSA exams over the telephone as those are administered in an office or secure field environment. However in some applications the CVSA®II can be used over the telephone in real time or to analyze audio recordings in select applications, and on a case by case basis. The use of this CVSA®II feature is provided on a case by case basis and pursuant with applicable state and federal law.
Criminal Justice Associates utilizes the CVSA®II Truth Verification Instrument for all exams. We conduct all CVSA®II exams in accordance with the proprietary Training & Education provided to all law enforcement examiners developed by NITV Federal Services. In addition all NITV Certified Examiners must attend mandatory re-certification classes through the NACVSA as to maintain certification and professional standards. Criminal Justice Associates is also a member of the NACVSA. National Association of Computer Voice Stress Analysts which is an organization of NITV Certified Examiners from law enforcement agencies and select contractors worldwide. All exams are conducted within strict legal guidelines in terms of state and federal laws and fully compliant with the EPPA.
CVSA®II EXAMS CONDUCTED FOR LEGAL & BUSINESS PURPOSES ONLY
ALL CVSA®II ASSIGNMENTS ACCEPTED ON A CASE BY CASE BASIS
SERVING MAJOR GEORGIA CITIES – APPOINTMENTS WITHIN 24 HOURS
ALL INQUIRIES ARE CONFIDENTIAL
(404)665-3555


IMPORTANT NOTICE
Computer Voice Stress Analyzer, NITV, CVSA II,
FACT, F.I.S.T., & CVSA logos displayed on this
website are all Registered Trademarks of
of NITV Federal Services LLC.




Computer Voice Stress Analyzer, CVSA II, F.A.C.T. , LOGOS, PHOTOS, & NITV are Registered Trademarks of NITV Federal Services - All Rights Reserved